Discipline –  3 Steps To Overcome Your Struggle
Discipline is something we know we need to incorporate in our life when we decide to be our own boss. However, LACK of discipline is something most people fight with, when they start working at home.
The funny thing is, when we have to be disciplined working for someone else we don't seem to even think about – we just do it.  And the reason is usually that it's because we know EXACTLY what we have to do – we have a task. And most importantly, no discipline, no pay check!
( We got super disciplined using this platform – Click Here )
So the first thing one must do to gain control over our level of discipline is to make a plan. Yes, the cure is called PLANNING. Very simple.
And here are 3 steps to do that.
Step 1.
Make a list of your TOP 3 DAILY ACTIVITIES. Activities that are money producing of course. Could be contacting 5 new people every day. Invite 3 people to have a look at what you offer.
Write a blog post and share it everywhere. Make a video and share this everywhere. There are many activities that will lead to guaranteed results.
Some take a little longer than others. Find the ones that resonate with you.
FREE LIVE TRAINING THIS WED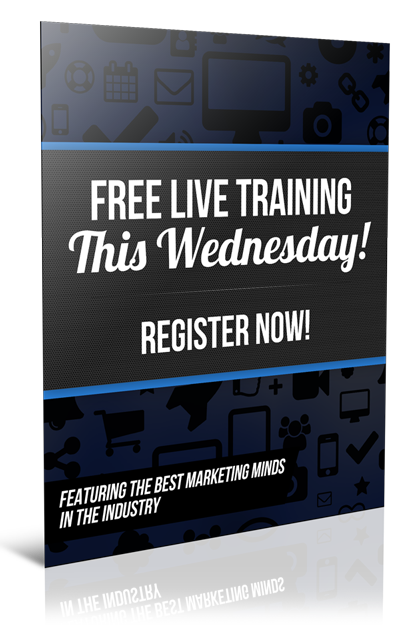 LIVE webinar with a 6-Figure Earner this Wednesday! Get strategies to help YOU get more leads & Profit in YOUR Business
Step 2.
Make your WEEKLY PLAN.
Make a standard plan Monday to Sunday on a piece of A4 paper for example, like a schedule. You can divide the day in 3 sections, morning, afternoon and evening.
Fill in when you need to do your activities at what time.
First of all, focus on the 3 most productive activities. Make it really detailed, so you have no doubts at all as what to do each day. Plan each day of the week like a school schedule – the ones our kids have. They work pretty well.
My weekly plan is fixed and I stuck it to the cover of my calendar. That is because I don't want to make a new plan every week. So Mondays fx I know I have to write a blog post in the morning, send out some training and engage with 5 new people in the afternoon.
Step 3.
Make a plan for the next 3 months.
This plan should be really specific as what to do EACH day of the given month. It could be that you make videos and have a new topic every day. Or write a blog post every day. Or have different groups of people you talk to every day. Plan that out for 3 months at the time.
Our mentor advised us to not use a common calendar, but instead a "poster". A huge poster with enough space to write your daily plan. What we did was to print out one A4 for each month with dates and squares – real easy to fill in. When the 3 months are over, we make a new one for the next 3 months.
(These 23 Productivity Secrets WILL help you get disciplines and explode you biz)
So to battle lack of discipline these 3 steps really help a lot. Miniscule planning is also essential if you want results.
A very good idea is also to find yourself an accountability partner.
It could be a friend, who is willing to help you structure and outline your plan and who will catch up with you once a week to make sure you do what you have planned.
You see, some people have that partner inside of them and some just don't and some have a tiny one that easily can be fooled to think it's in control, when in fact it's not.
So, if your problem is disciplining yourself EVEN if you have a plan you should definitely get an accountability partner straight away.
And then go crush it!
---
Take Your Biz To The Next Level If you're really serious about taking your business to the next level, you might be missing out on something really, really important.
We didn't realize it ourselves until we found an education platform that completely changed the way we run our business. We learned to create leverage and the importance of lead generation.
So if you feel you need to develop the right skill set and are looking to grow your business and generate more leads, we highly recommend this platform. You will be surrounded by some of the best marketers and one of the best communities in this industry.
---
PS: If You You Have a Hard Time Building Your Team or Haven't Recruited A Lot of People (less than 10), This is the Course you Should Get – Network Marketing Training Course
If you got value from this piece feel free to comment below & share on FaceBook, twitter, Pinterest, Google+ , Linkedn!
We'll really appreciate that a lot 🙂 Thanks!
Comments
comments