How Do You Succeed With Online Marketing?
In the last weeks posts we've talked about the importance of attraction marketing and how you can get started easily, even if you haven't heard about it before.
So you get started, you start doing some changes in the way you approach people, but how do you really succeed?
Attraction Marketing Ultimate Success Guide
Well, that's really a trick question, because the first and most important thing you need to do when you start a new strategy is to NOT quit.  So let's assume that – no quitting.
FREE TRAINING + PDF DOWNLOAD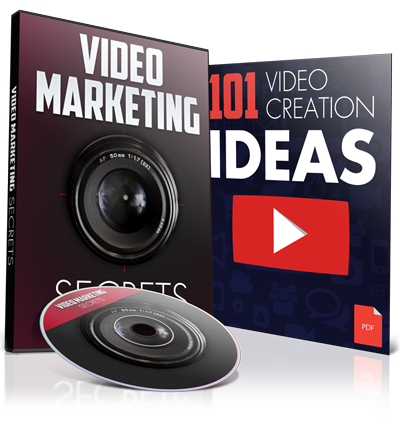 ATTENTION VIDEO MARKETERS: Get More Views, Subscribers, and Leads with YOUR Videos (and rank on Google Page 1)
So first ingredient of success is to:
Ingredient 1. Make your plan
Making and preparing you plan is perhaps THE most important ingredient, apart from quitting of course. Without a plan you are lost. You'll most probably keep very busy during the day and not getting anything really important done. 
So make a plan, a 3 months plan is recommendable – also called a 90 days blitz. Find out what you need to do on a daily basis to reach your goal.
Ingredient 2. Invest in yourself
This one we cannot stress enough, because it's a must. Courses, seminars and most importantly, get yourself a coach. A coach can help you see your strengths, value and talents and how you can use them.  A coach will keep you accountable and a coach will even help you make your plan.
If you want to make money you got to invest money. It's that simple. But make sure to invest your money in the right things.
Ingredient 3. Stick to your plan
Once you found your attraction marketing strategy and made your plan, stick to that one. Do not, I repeat do not, change strategy, because you don't get immediate results. The worst thing you can do is to jump around from method to method looking for the magic bullet. It's called the "shiny object syndrome" and it's a killer.
There is no better way, there is only you and the effort you put into your strategy and your plan.
Click Here And Get Your Free Copy Of Our 3 Step Plan To Get Started With Attraction Marketing Right Now
Ingredient 4. Stay consistent.
Do what you have to and do it every day. There are people out there watching and following you and that will come to an end if you are not consistent. You might not see or hear them yet, but believe me, they are there and the number will increase accordingly with your consistency.
No breaks or long pauses, you'll lose the authority you've gained and have to start all over again.
Ingredient 5.  Share your knowledge with the world
Attraction marketing is all about sharing. It's about sharing YOUR knowledge, the value you have and can pass on.
Invest in yourself, make your plan, stick to your plan, do it consistently and share what you've learned is what ultimately attract people to you. And that how you ultimately will succeed.
---
Take Your Biz To The Next Level If you're really serious about taking your business to the next level, you might be missing out on something really, really important.
We didn't realize it ourselves until we found an education platform that completely changed the way we run our business. We learned to create leverage and the importance of lead generation.
So if you feel you need to develop the right skill set and are looking to grow your business and generate more leads, we highly recommend this platform. You will be surrounded by some of the best marketers and one of the best communities in this industry.   Click Here To Learn More.
---
PS: If You You Have a Hard Time Building Your Team or Haven't Recruited A Lot of People (less than 10), This is the Course you Should Get – Network Marketing Training Course
If you got value from this piece feel free to comment below & share on FaceBook, twitter, Pinterest, Google+ , Linkedn!
We'll really appreciate that a lot 🙂 Thanks!
Comments
comments